Home
One team of strategists, designers, writers, filmmakers and project partners who believe in the power of brand. Working across the world. Working back from imagined futures. And working where creativity and technology intersect.
Our approach
Culture sparks creative thinking. So we nurture difference in everything we do. Champion the original. Be radically clear. Make things happen. Push forward, not back. Create room for magic.
Join us
Impatient for better
We know that brilliance exists beyond the status quo, and so we champion ways of working that bring out the best in our team.
We're committed to
Diversity, equity and inclusion
We believe our company should reflect our world. As well as our DE&I promise and our partnership with UAL, Creative Shift, we are always seeking opportunities to open access to creative careers for people from all backgrounds.
We believe in careers, not jobs. As well as a career and future growth plans, everyone gets an allowance every year to spend on their personal development – from courses to qualifications to experiences.
Mental and physical health
We offer private health insurance, access to mental health first aiders, access to a 24/7 counsellor, a cycle-to-work scheme, gym discounts, Calm membership and more.
From a discretionary bonus, to company pension, to financial mentoring, we want our team to be fairly rewarded for the incredible work they do – and to make the most of what they earn.
Our team work from the studio three days a week, and wherever they'd like for the other two. On top of 25 days of holiday a year, everyone can also work from anywhere in the world for up to four weeks.
We create partnerships with the businesses that are changing the world for the better. We've worked with One Tree Planted and offer preferable pricing for climate projects.
Our team gets on. We host monthly get-togethers, Easter and Autumn socials and epic Summer and Christmas parties.
Our studio spaces are the home of our ideas. Magical collisions happen when we're together as one team. But we combine this with a hybrid working model – so our people get the most out of their work and their lives.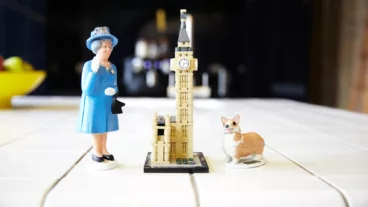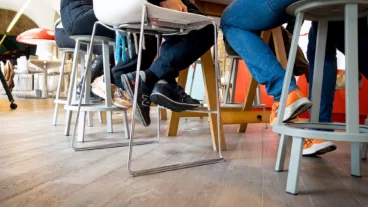 For the new
and the next
Ours is a culture of experimentation. We invest in ourselves and the ideas that excite us most. Like Naomi, our AI-powered naming tool, and Project V, our prototype brand tracker.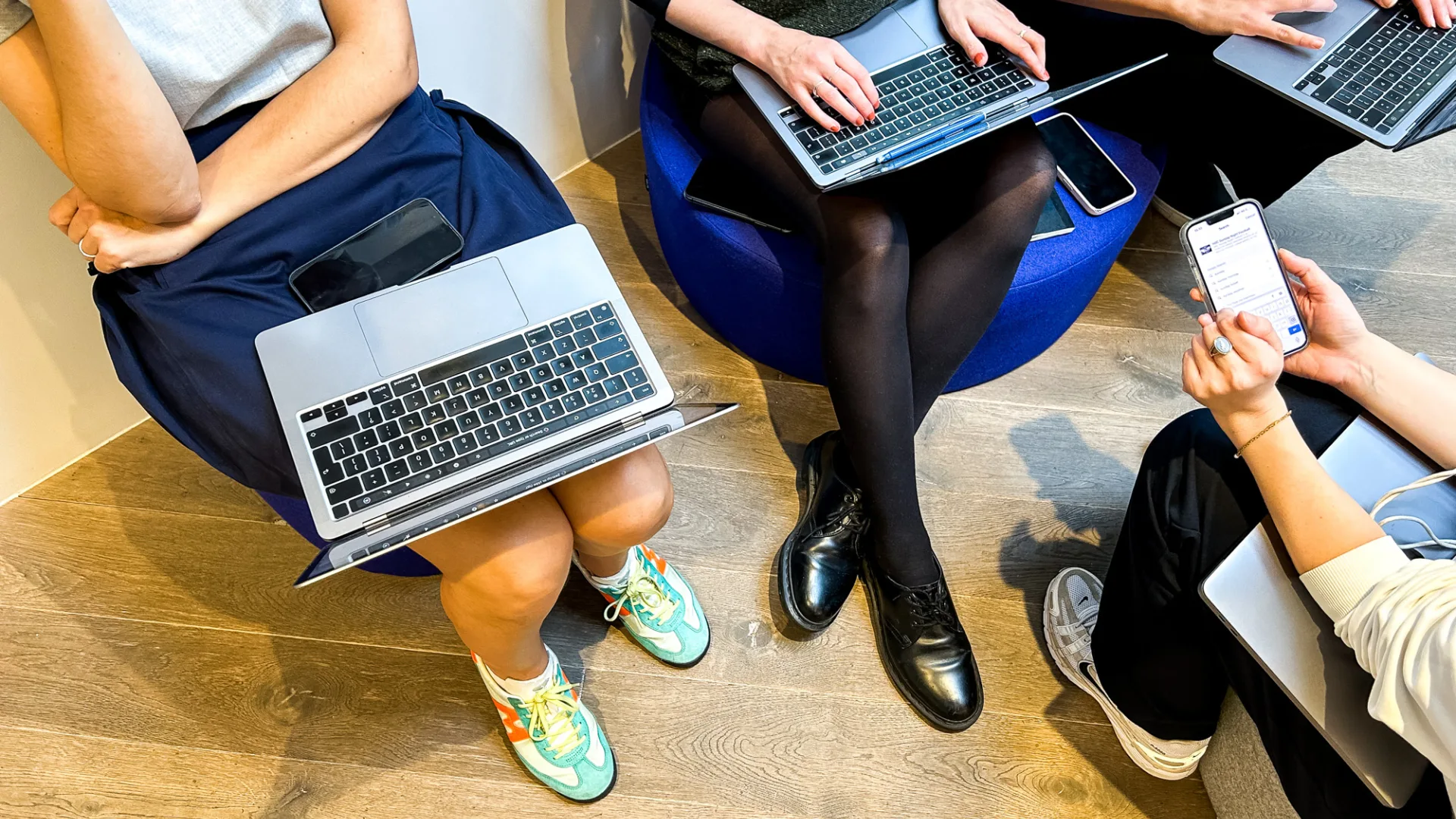 In collaboration with Creative Shift at UAL, we run a 10-week immersive learning programme for students from diverse backgrounds. Supporting them with tools and experiences to start creative careers with confidence.
Discover Creative Shift
We seek the talented, the non-conventional and the undiscovered. Our aim is that our studio should fairly represent the world we live in, so we welcome applications from all skillsets, qualifications and backgrounds.
Join us